Hey Lovelies! We have a new line of BoHo cupcake wrappers in our Etsy shop and are so excited about these new patterns. They are all gold foil patterns on a very light brown kraft paper and are perfect for a BoHo theme, woodland theme or any organic, natural theme too. One of our favorite new pattern is the gold wood grain pattern. It can really go with any theme and the gold and brown combination is so pretty. There is also a gold arrow one that we are just smitten for too. There are some lovely geometric patterns too that are mesmerizing and would be such an amazing detail for your cupcakes. Here is a sneak peek of some of our favorite looks in the new line of BoHo Cupcake wrappers. Be sure to visit our Etsy shop so you can see them all!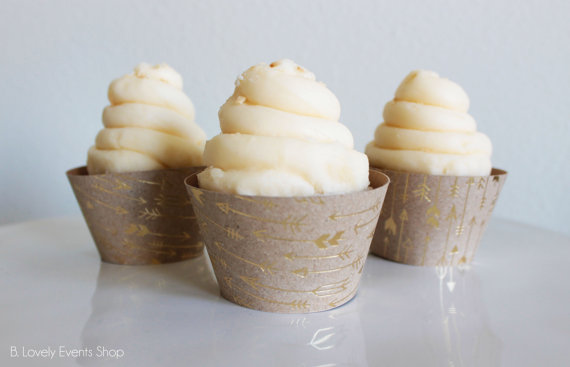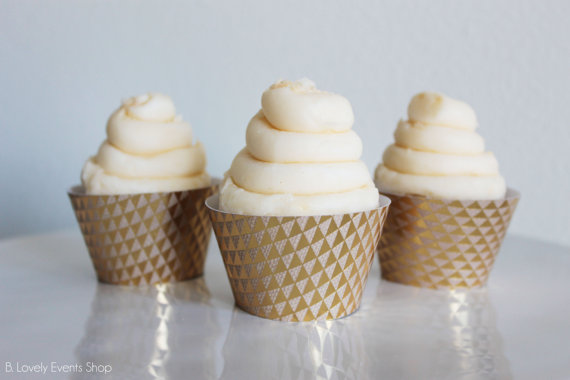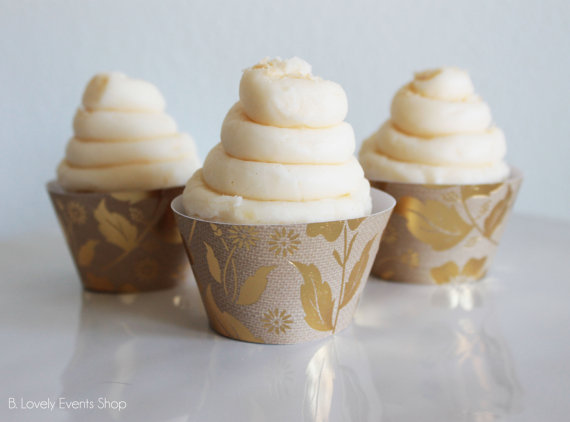 Shop All Of The BoHo Cupcake Wrappers At The Shop!
This post may contain affiliate links, which means that if you click on one of the product links and purchase, I'll receive a %. Thank you for supporting the sponsors we love!