Lovelies! We are UBER excited to share with you a super cute cupcake party we planned when we teamed up with Too Cute Invites. If you haven't checked out their cute shop yet, you definitely should. They have an invitation for almost any party out there and can make custom ones too, you don't want to miss it. Cupcakes are getting more and more popular these days. Have you noticed all of the keep calm eat a cupcake posters out there? Well we were definitely inspired by these and wanted to make an entire party theme around cupcakes! Our idea, put these cute sayings as cupcake toppers on each cupcake. Just wait until you see that loveliness.  Not only are cupcakes a delicious treat, they happen to be cute as a button too so we thought, why not have everything cupcake shaped?! We went all out and had an entire dessert bar with cupcake shaped desserts. Cupcake cookies, cupcakes Rice Krispies, cupcakes suckers and so much more! From the dessert bar to the guest tables, cupcakes definitely made their way into the scene wherever they could. A cupcake party would be a perfect little girls birthday party theme or even a baking party theme for the little ones! All of the fabulous printed items are from Too Cute Invite's shop where you can order them to make a cupcake party just like this one!  Also all of the party goods like the pom poms and cute pink and blue containers you can get from one of our lovely sponsors, Fancy That! You can get most things from their amazing online shop. Let's get to this lovely cupcake party captured by one of our favorite's, Serravision Photography. 
Favorite Features:
-Cupcake shaped dessert bar goodies like cupcake suckers, cupcake cake pops, cupcake rise krispies and more!
-Cupcake Wrapper Garland decorations
-Tissue paper "cupcake" centerpiece
-Individual cupcakes with cute cupcake saying bottle cap toppers like "Keep Calm and Make Cupcakes" & "I Heart Cupcakes"
-Cute cupcake straw tags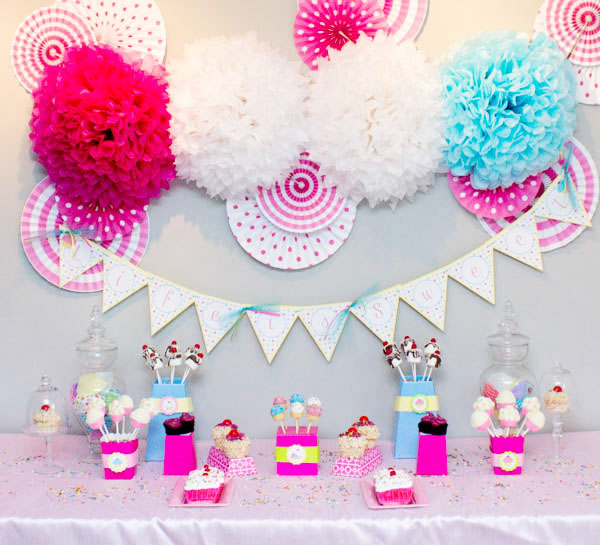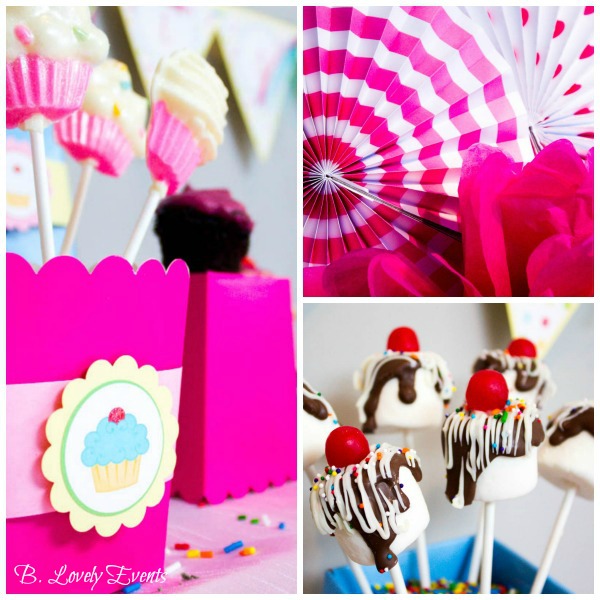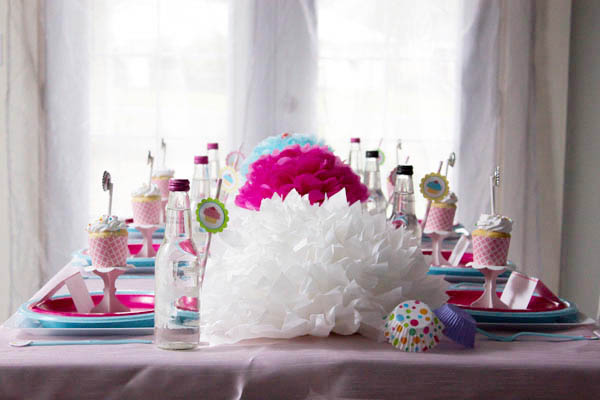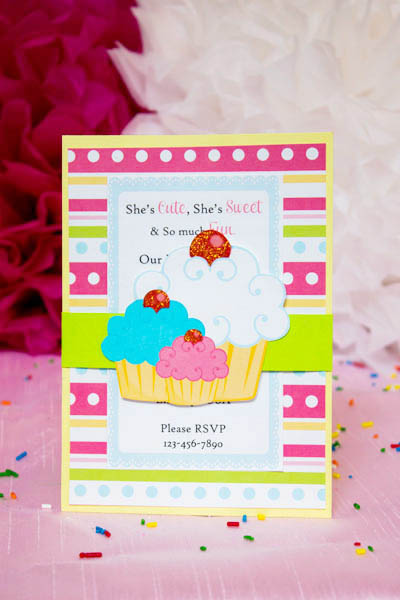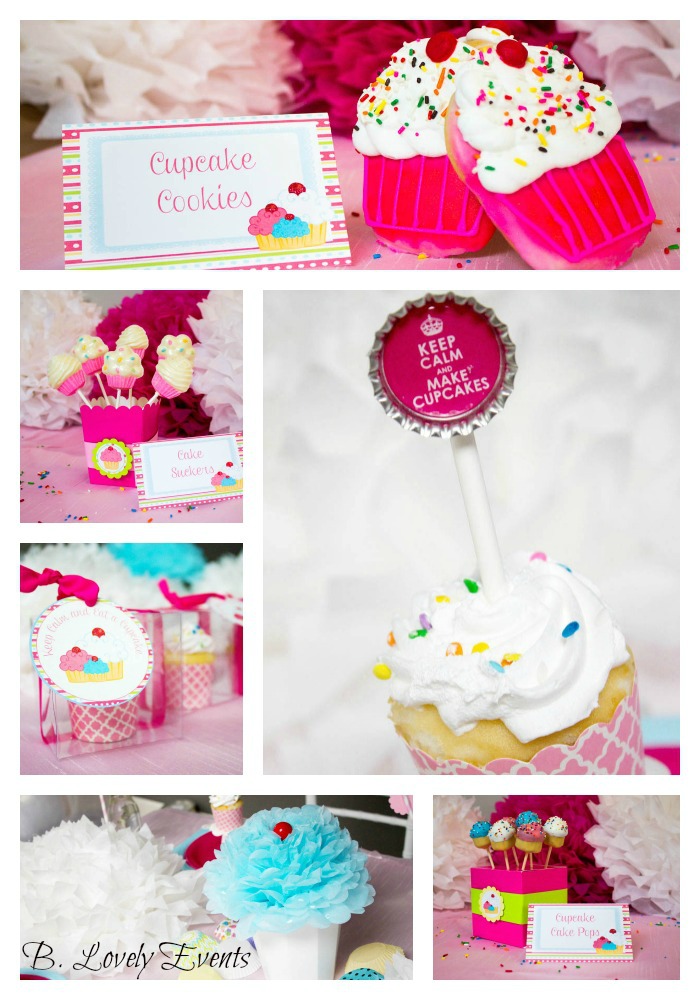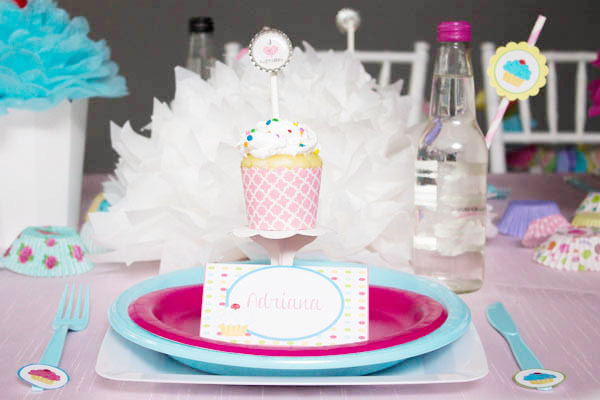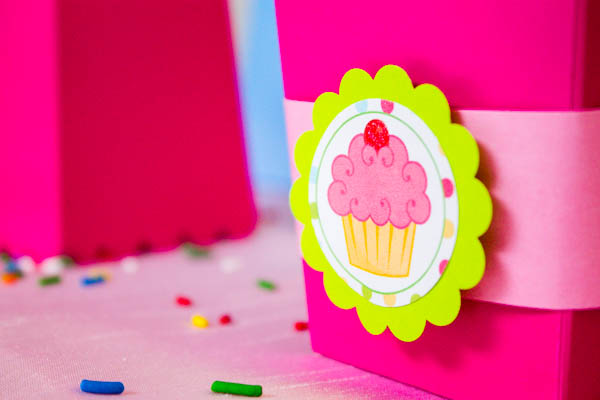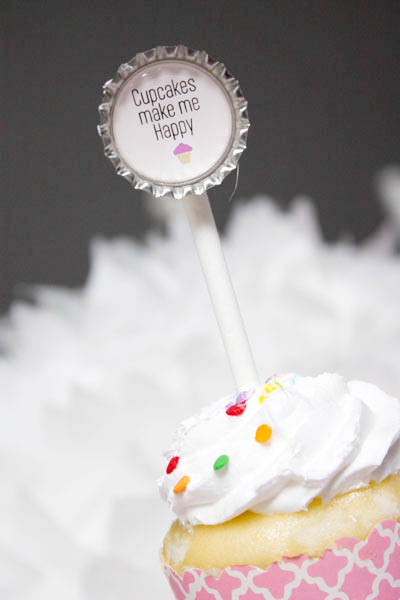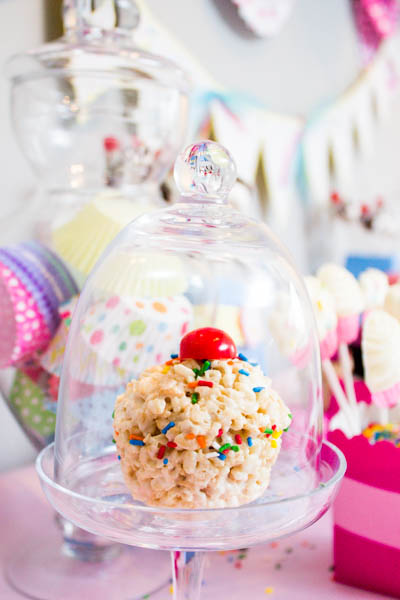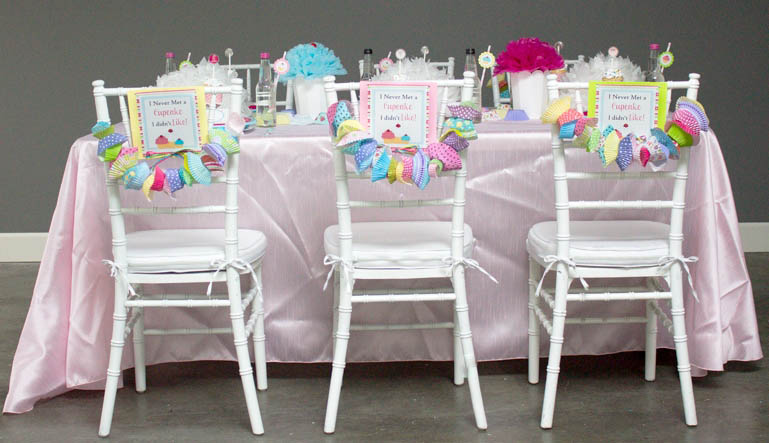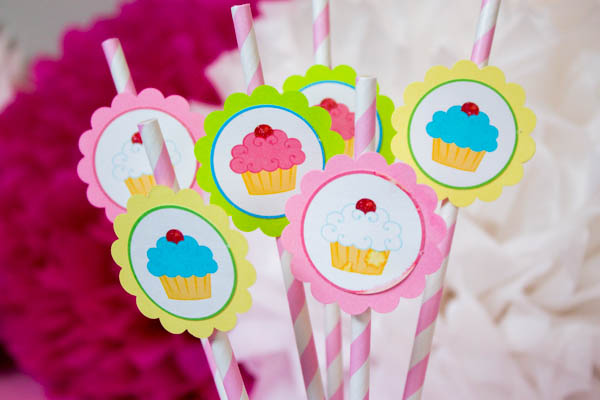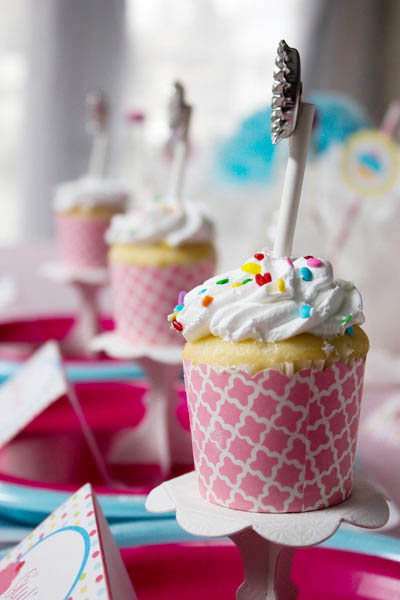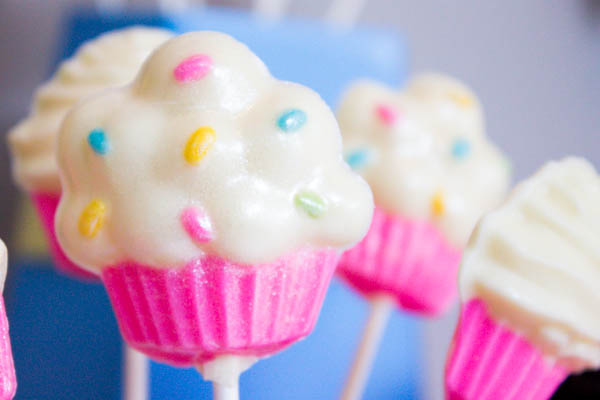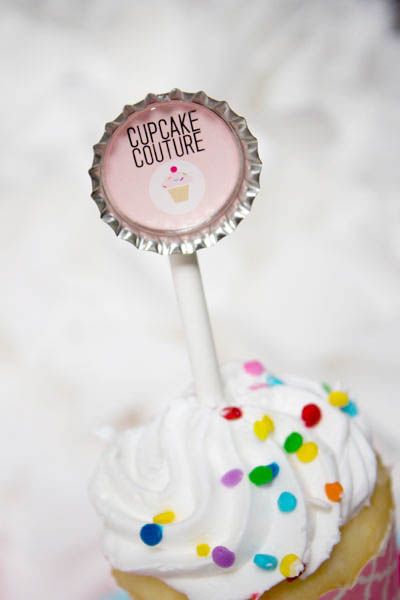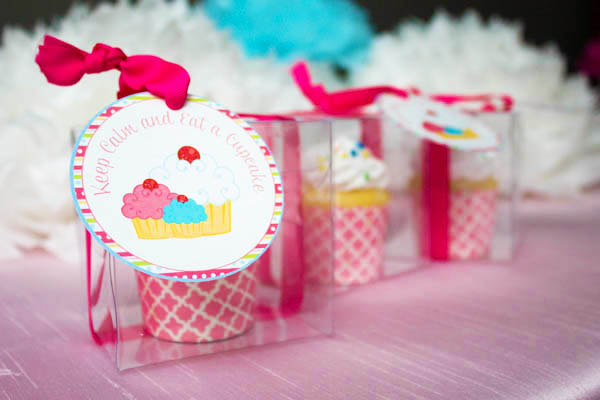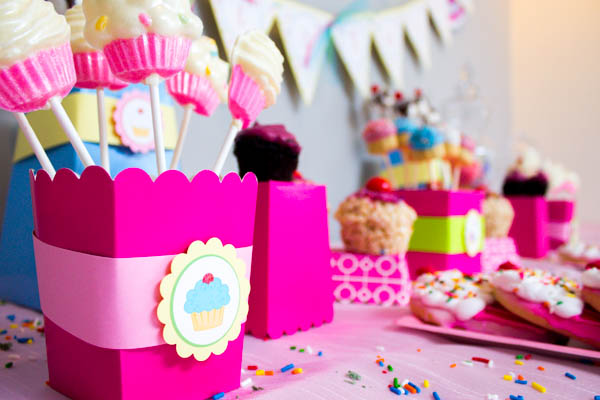 Party Styling- Emily Cann of B. Lovely Events
Invitations & Paper Goods- Too Cute Invites
Photography- Serravision Photography
Linen rental-The Party Pros
Chair Rental-Portland Rent All
Party Decorations & Supplies- Fancy That
Cupcake Cake Pops-G3 Mini Store
Cupcake Suckers-How Sweet It Is By Meliss
Cupcake Marshmallow Pops-The Sable Belle
Cupcake Cookies- Le Cookie Monkey
Cupcake Wrapper Garland-Ella Jane Crafts
Cupcake Bottle Caps-Cherry Cute
This post may contain affiliate links, which means that if you click on one of the product links and purchase, I'll receive a %. Thank you for supporting the sponsors we love!